Bring it on down to Tomato Street!
---------- Platters-To-Go ----------
Planning a big meeting, hosting a party or just simply do not feel like cooking for your family dinner? We have the solution, a wide variety of our house favorite dishes are available in platters that feed 10-12 people. We also have our famous soup available by the gallon,
fresh salad with a variety of dressings and garlic bread!

(Spokane Area Only)
NOTE:
Graphic below shows Spokane pricing, please click the link
above for our Coeur d'Alene menu.
We request that Platters To-Go are ordered 24 hours in advance.
If you need more information,
please call
the Tomato Street Location you would like to order from to place your order or if you have any questions about our Party Platter Menu.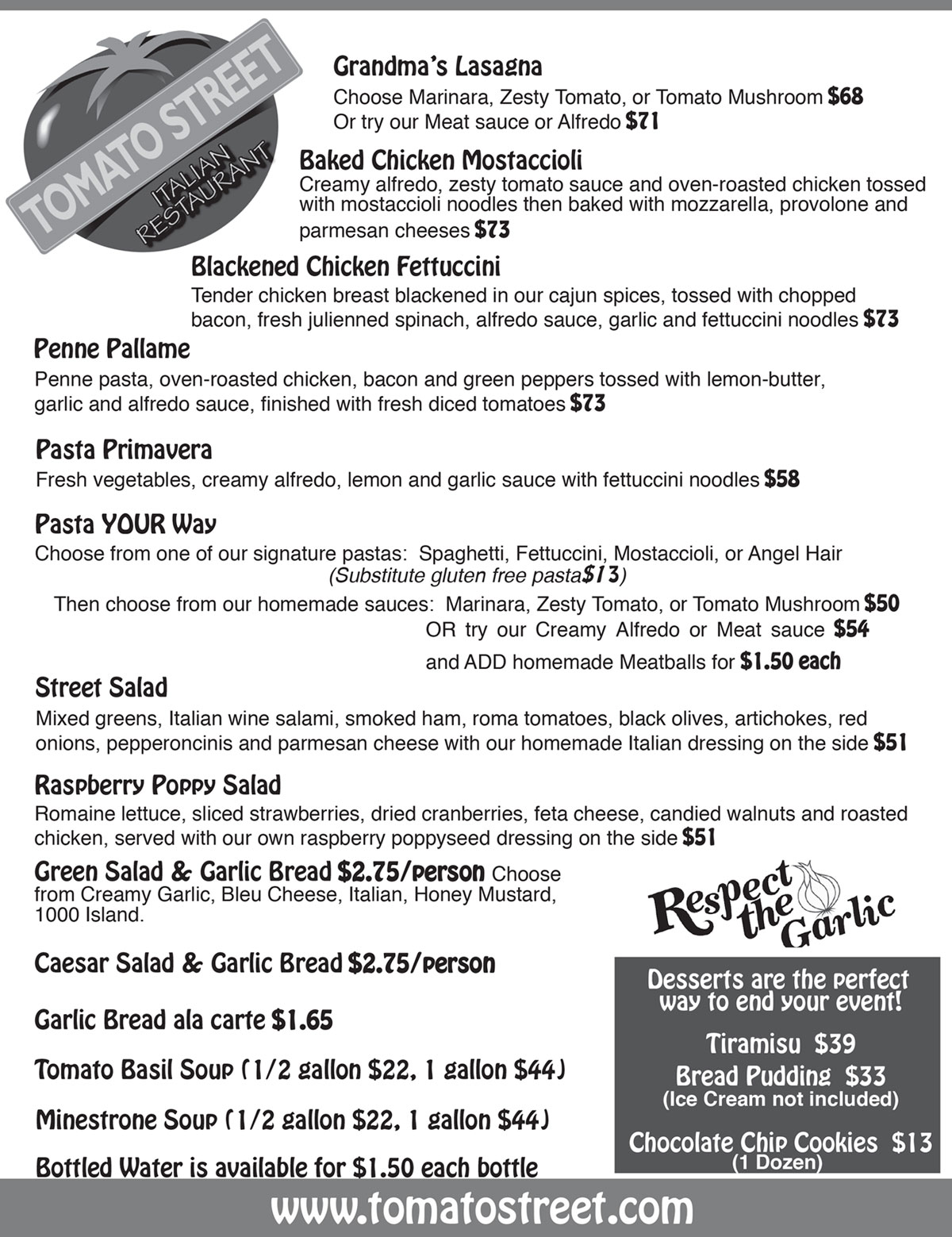 Copyright © 2023 Tomato Street. All Rights Reserved.